Improve Mental Health through Exercise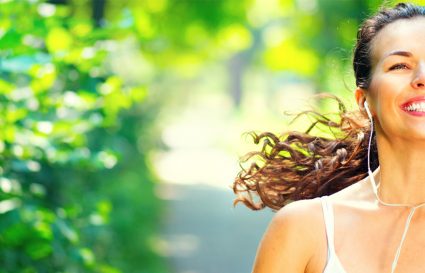 It is an indisputable fact that regular physical exercise tones up your body and keeps your physique in control, like a better waistline and muscle tone which improve mental health. In addition to the physical benefits to the body, exercise does wonders for your mental health. Exercise keeps your energy levels up throughout the day and improves your mental clarity. Get the dual benefit of physical and mental fitness by increasing your workout habits.
How to Improve Mental Health through Exercise
Relieves Depression
According to national survey data conducted by the CDC from 2013-2016 roughly 10% of women suffer daily symptoms of depression. This number is double their male counterparts that studies show 5.5% for men. Your physical activity schedule can keep mild moderating level of depression at bay. In fact, it is as same dopamine increasing properties as antidepressant medications, and most importantly it has no adverse side effects. The endorphins released during aerobic exercise prompts neural growth which, in turn, ensures calm well-being. All this will relieve you of the negative thoughts and improve mental health.
Controls Anxiety
In fact, while exercising, if you could concentrate on the rhythm of your breathing and the cool breeze touching your skin or any such conscious feeling would relieve you of the mental anxiety you may have. The deliberate mindfulness action during the exercise would interrupt the flow of worries of the mind which actually improve mental health.
Reduces ADHD
Regular body exercise improves the dopamine, norepinephrine and serotonin levels of the body as a result of which the symptoms of Attention Deficient Hyperactivity Disorder (ADHD) gets reduced. This would boost up the concentration capacity, motivational level and improves the memory level of the person. The studies have shown that many persons feel better with the physical exercise than when taking medication for the disorder improve mental health.
Controls PTSD
The physical exercise would improve the general nervous system. The immobilization stress which is the main cause of the Post-Traumatic Stress Disorder (PTSD) can be controlled by activating the motor system of the body. The exercise would detract you from the trauma of the thoughts engaging your mind. In such a situation, you should focus more on exercises those having cross movement of limbs walking, jogging, yoga, swimming, dancing or weight lifting, etc. to improve mental health.
Keeps Stress at Bay
When you are under stress it's hard to concentrate on any important thing. The tense feeling would make your bodily parts tight, and you may experience some ache or pain or muscle cramps. You should realize that there is a direct link between the body action and mind. Hence, your physical exercise would enable the release of endorphins in the brain. This, in turn, would help in relaxing the muscles and relieve you of the stress and tension. Therefore, physical exercise has the double benefit of your physical and mental health.
Most Recommended