Cardio Exercises To Do That Aren't Running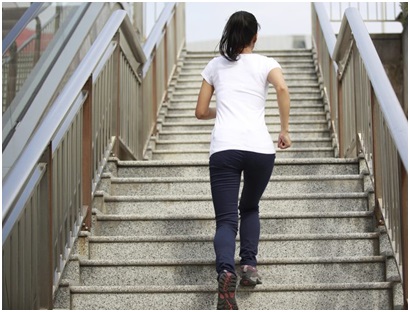 It is no doubt that cardio exercises are essential to staying fit, maintaining a healthy weight, and providing a perfect way to improve mental wellbeing. It has also been found to be great for reducing stress, getting more energy, relieving anxiety, and reducing your risk for cardiovascular disease. Most think that running is the only way to reap these benefits; however the fact is that not everyone loves to run. You see various complaints about the workout like "it's boring, it hurts my knees, I have stopped seeing results" and many more.
However, as important as running is, it is not the only way you can get in shape. As a matter of fact, there are a wide variety of dynamic cardio exercises that help you burn a significant number of calories, and at the same time help sculpture your muscles. Below are 7 cardio exercises you can do both at home and outdoors without running.
#1: Climb the Stairs
If your house or workplace has access to stairs, then take full advantage of them. The Stairs are an excellent way to exercise the lungs and heart, as well as strengthening the lower part of the body. The benefits that come with continually using your staircase are endless. Not just the old "skip" the elevator and walk the stairs advice. You can get some serious burn with running up and down, stop and squat, calf raises, and pushups. Try a 10 minute high intensity circuit of your creation, we guarantee you will feel it the next day.
#2: Take A Walk -cardio exercises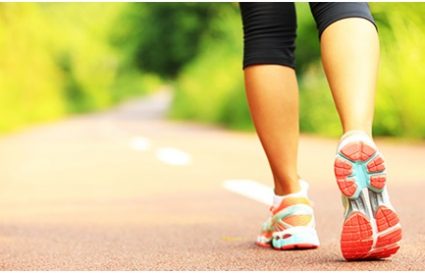 If you cannot run, walk! Walking is one of the low-impact workouts that offer many of the cardio exercises benefits of running without being so demanding on your knees. At any age or fitness level, it helps you burn calories and improve your heart and is a great stress relivere and great way to connect with nature. However if the weather or your schedule do not allow a nature hike any type of walking has many incredible benefits, including reducing the risk of high cholesterol, hypertension, and diabetes. Try at least a moderate 30-minute walk three times a week. You can also incorporate light weights while walking to keep increasing your heart rate and increasing your strength.
#3: Dance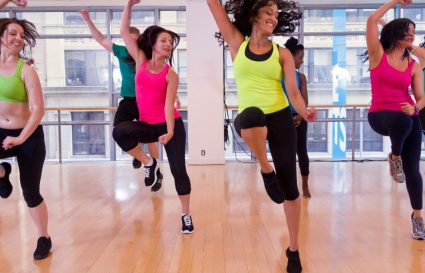 Think it's too funny to be considered a workout? No way, dancing is a great way to sweat and burn essential calories without needing to hit the pavement outside. To get started, play your favorite rhythm and pump up the volume at home or even join your local gym and sign up for a hip hop or Zumba class. You will sweat it out without realizing you're burning some serious calories and you would know that this is one of the best cardio exercises.
#4: Tabata Training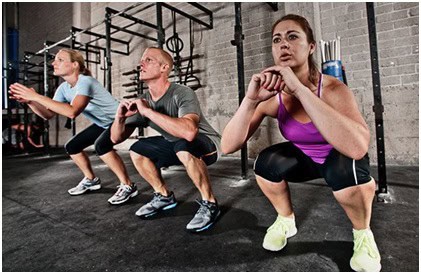 Tabata training is more of a high-intensity interval training designed to increase heart rate, it a super-difficult anaerobic zone over short intervals. This type of cardio exercises helps you burn more calories during a workout. Tabata usually follows a 20-seconds format of a very high-intensity exercise and 10-seconds rest.
#5: Consider Rope Jumping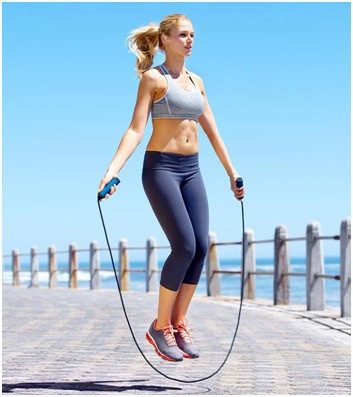 Having 100 to 120 rope jumps in a minute has been considered a moderate intensity cardio exercises capable of helping you burn up to 13 calories a minute. This type of cardio exercise engages more muscle groups than what is experienced with running or jogging and also challenges balance and coordination, especially if you participate in drills that require extra skills in your hands afeet.
#6: Swimming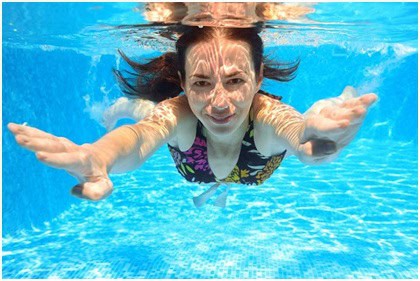 When you are looking for a cardio exercises that does not require walking or running and is easy for your joints, then consider taking a dip in the poo!. Swimming works with the major muscle groups such as the glutes and abs while burning a ton of calories and no sweaty gym clothes.
#7: Cardio Kickboxing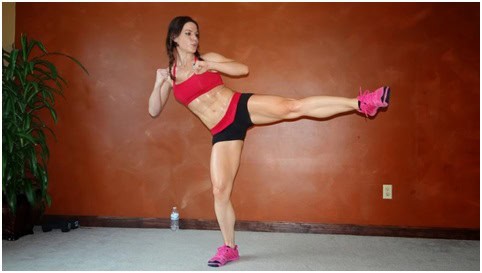 You cannot deny that cardio kickboxing is fun: it increases your heart rate and usually does wonders by eliminating all the lingering stress of the day. It also has a rather low impact, without a ton of lunges or kneeling work. Incorporate kickboxing movements, such as punches, and use continuous movements to keep your heart rate high is again a form of cardio exercises.
Most Recommended