10 Ways to Strengthen Your Relationship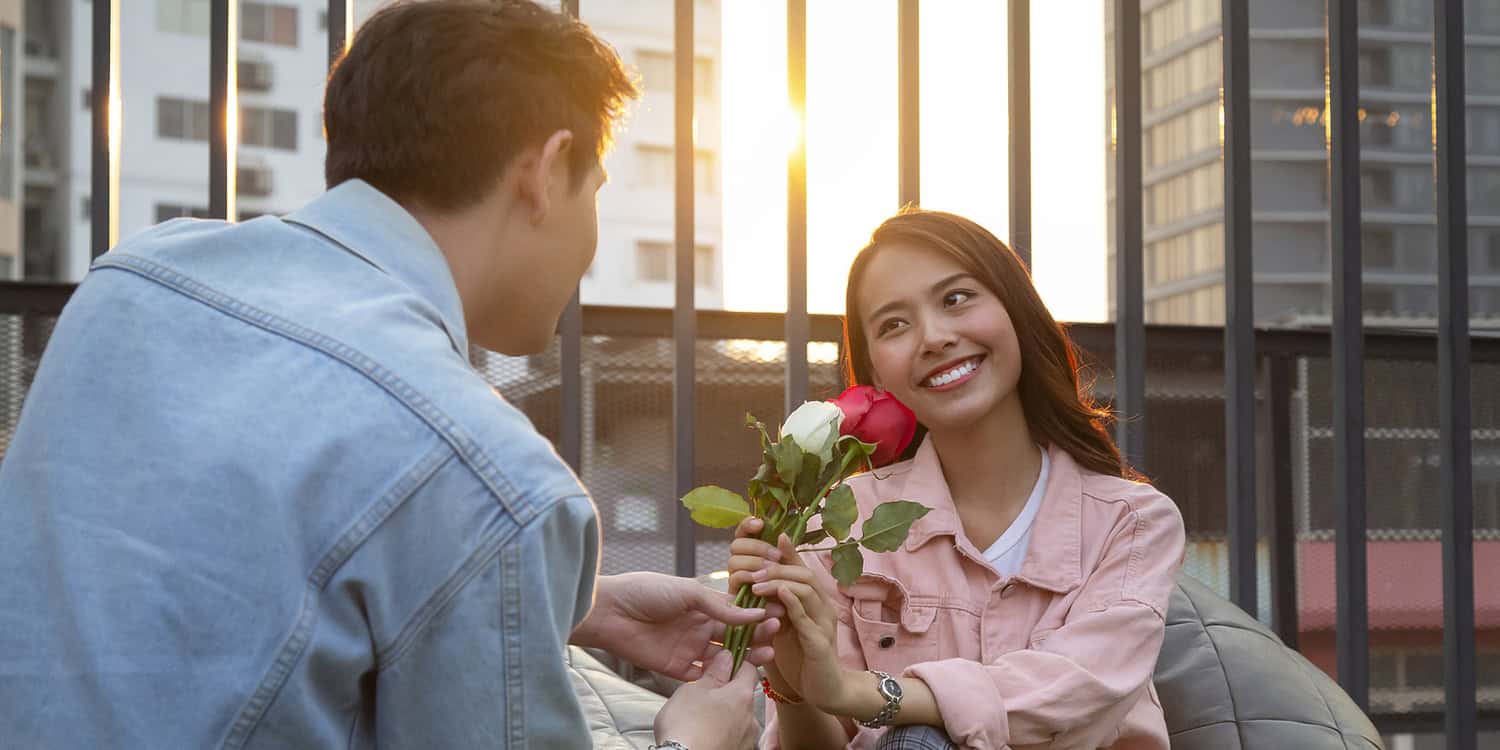 It is true that intimacy is imperative in a relationship. But sometimes, we just lose hold of it somewhere along the way. Between PTA meetings, work responsibilities, and the grind of daily life sometimes physical intimacy falls behind a couple of steps. And trust us, it is completely normal! Life gets in the way, and sometimes you're just too busy to come back home after a tedious day and jump into action. However, sexual dissatisfaction can lead to several serious problems in your relationship. Like all things important, rekindling the spark once it has gone out can be a lot of work. But it is definitely worth the effort. With little shifts here and there, you can strengthen the intimacy in your relationship and find the spice is back in your sex life!
How to Strengthen the Intimacy in Your Relationship
Prep for game nights
Have a fun night planned for you and your partner? Mark the day in the calendar and make it a special event for the both of you to look forward to. Make a huge deal about it, even if it feels silly. Send gentle reminders throughout the day. Light those candles and set the mood. Have nice music playing in the background. It's really all about ambiance! Also, the act of putting everything together will bring in more excitement and increase your anticipation.
Keep the humor alive
Keeping things like and finding humor in the mundane tasks of daily life will tension and lighten the mood. Sharing funny messages or having some inside jokes will keep the freshness alive in your relationship. Many relationships start with a healthy foundation of good humor and fun. Having a lighter approach to life will remind each other that they can still look at an issue without taking things too seriously.
Break the routine
Having the same routine for every single day might make things a little boring. If you want to strengthen relationship take an effort to break the routine and try some new things. If you are used to always having sex at night time why not switch it up and try some morning sex or a daytime quickie. This will bring in an unexpected shot of excitement and an exhilarating sense of adventure. It might take a little effort to do things out of the regular but you will be pleasantly surprised with come consequences. Say goodbye to routine and embrace adventure!
Emotional intimacy
Intimacy starts from the mind and then makes its way to the body. Sometimes people drift apart sexually because there is no emotional connection anymore. Try to reconnect to your mental connection with your significant other on an emotional level before thinking along the visible lines. Go on a date and really talk-and we don't mean talk about that mortgage! Talk about new movies coming out or an article that you read. Reassess your dreams and goals together. Rediscover things about each other by exploring the intimacy in your relationship. Build the foundations of intimacy again. Find your way back to each other's heart, and when that is done, you will see that the spark never left.
Explore new things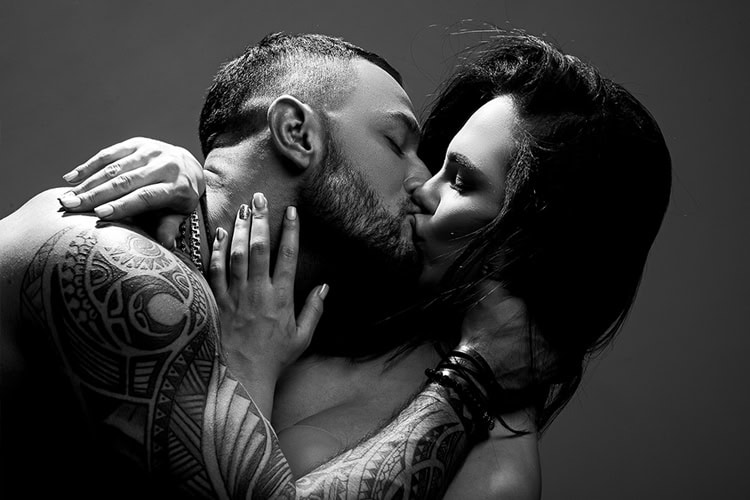 Explore the thrill of new things together. Have you been thinking about trying the new Vietnamese restaurant? Do it. Ever been to Hawaii? Go together. Being more spontaneous with your significant other brings out the thrill of the time when you first met. There is a sense of adventure and curiosity that gets replaced by the cozy blanket of familiarity after a specific time. Exploring the adventurous streak once in a while will spark that excitement all over again. So go ahead-try new things. And by new things, we also mean in the bedroom!
Communicate to strengthen relationship
Don't forget to talk to each other. If there is an issue, discuss it rather than hiding it under the carpet. Communication is key, any issue in your relationship, especially when it comes to sex, will not just disappear without it addressing it. That issue is only going to keep bubbling up and grow into something more volatile. Keep the doors of communication open, and you never know what you will find out. Also, ensure that you are a safe and non-judgmental place for your partner to open up. It will open the lines of communication so there is no apprehension when it comes to sharing certain things with your partner.
Break the pattern
Always doing the same things at the same time? If that's not a recipe for a rut, we don't know what is! Patterns are comfortable and boring, and not exactly what we call thrilling. Shake things up a bit and break that dreaded pattern. Change up the scene a bit. Get busy in an unexpected place. Take a staycation and run away with your spouse for the weekend. Routine is comfy, but comfort zones can lead the way to staleness. So live a little on edge, and you will never lose the spark. And say goodbye to those routine moves every now and then.
Schedule sex
Don't treat sex as a chore, they say. But we say-Do, a fun chore at that! Mark it down in your google calendar if you need to, but schedule sex. Of course, spontaneity is good and all that, but sometimes you just need to put it down on pen and paper for something to get done. Scheduled sex is just as fun as spontaneous sex, and maybe even more so, because you already know it's on the cards when you start the day. This leaves a ton of room for fore action and textual back and forth. And who can deny the hilarious effect of a post-it note saying 'To-do List- Husband' stuck to your mirror! Pencil it in, make the time of it, the time you for any other section of your life, and see how things change.
Explore your desires
Everyone has desires and kinks that turn you on. However, if your special ones don't get to know about them, who else will? We understand it is a tricky terrain as fantasies can mean very different things but keeping an open mind about your spouse's kinks and being able to articulate yours is a milestone that every relationship needs to reach at one point. Be bold and say goodbye to inhibitions. Express yourself and you might just be pleasantly surprised.
The power of touch
Touch can do wonders, and you don't need to read it here to know that. However, physical intimacy is not just about sexual touch. Being tactile in general also helps a lot in the intimacy department. Sneak in a kiss or a hug whenever you can. Hold your partner's hands while you are watching Netflix together. Give them a head rub or a squeeze in the back. Let them feel that you enjoy the touch. A brush of the hand and a cuddle here and there can really get you a long way. And soon they will start mirroring it back. Also, non-sexual touch can elevate your experience when you actually do get sexual. So act like a couple of teenagers who can't keep their hands to themselves if you have to. You will be surprised how far a touch can go.
Make an effort to strengthen relationship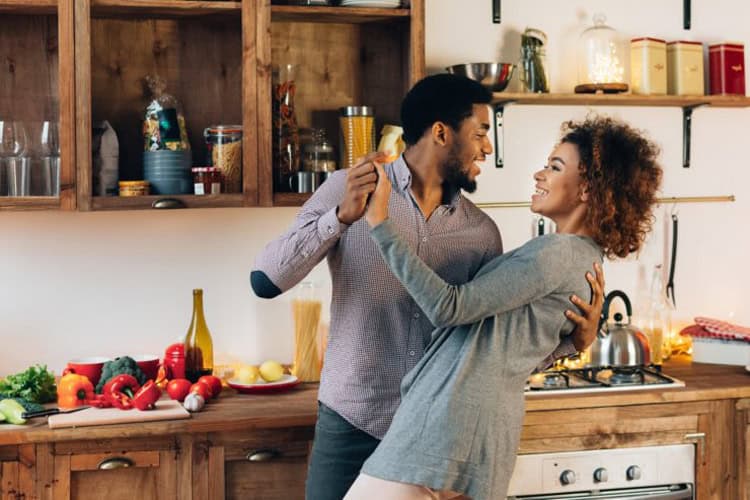 Put a little extra effort when you go out on a date with your guy. Just because you have reached the sweatshirts and takeout phase doesn't mean you can't put in a little effort every now and then. Wear the dress he likes. Put on a little mascara. Set the ambiance and pull out your good china for dinner. Turn off that TV and put on some music. The ambiance matters a lot, and so does the visual appeal. Making that extra bit of effort will instantly fill the air with a crackle of its own. Also, it speaks to your partner loud and clear that you still want to impress him. This will, in turn, make him far more attracted to you. So don't shy away from showing you care by making that extra effort. If the intimacy in your relationship has been taking a backseat for a while now, it is perhaps time to make amends. It is never too late to get things back on track and turn up the heat in your sex life. Remember the first few months when your world centered around each other? The truth is things might never be the same again. But with a little effort and dedication, you can strengthen the intimacy in your relationship and get back in sync.
Most Recommended